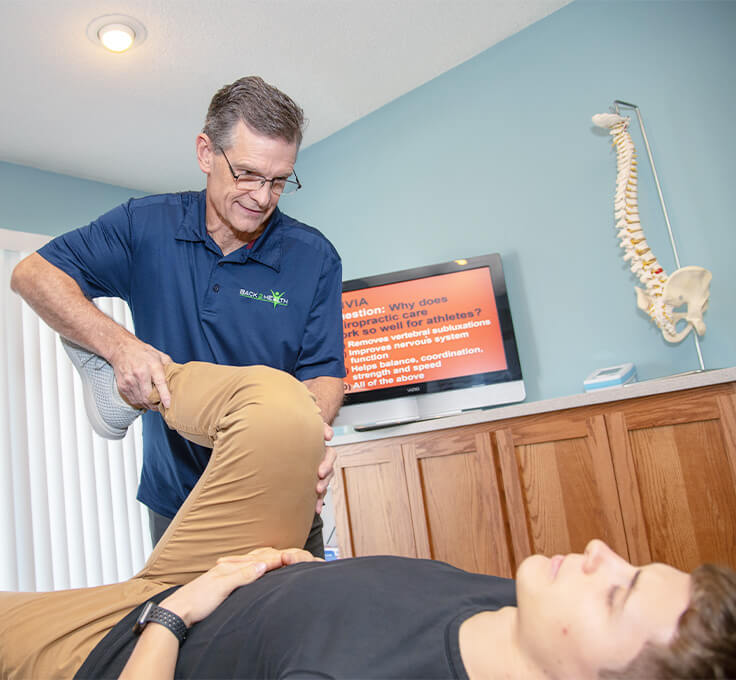 Get Health-focused Care at Back2Health
At Back2Health, our Vincennes chiropractors are not just interested in getting you out of pain—they offer you a plan to get healthy and stay healthy. We're a family-oriented practice that's been here for 35 years, and many of our patients are referrals from other patients we've helped. We've been voted Reader's Choice for Best Chiropractor for many, many years.
Our entire team is interested in you as a person, and in helping you achieve your optimal health. We take the time to explain the reasons for your pain or mobility issues, as well as how chiropractic care can help. We want you to be able to do the things you love!