Meet Dr. Jordan Daniels
Providing Care to a Wide Range of Patients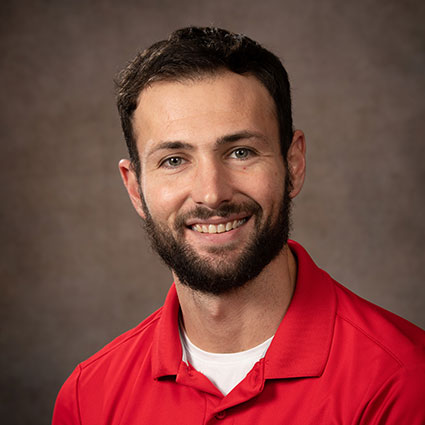 Dr. Jordan Daniels is passionate about providing outstanding chiropractic care to patients of every age and activity level. He loves that his practice allows him to treat a two-week-old and a 98-year-old on the same day, and help each of them achieve their own optimal health.
Discovering Chiropractic Care
Dr. Daniels has a background in athletic training and working with athletes in that capacity. As a requirement for an undergraduate class he was taking, he came to Back2Health to shadow Dr. Snider and learn more about chiropractic. When he saw how chiropractic care improved the health of so many people, he knew he wanted to pursue it as a career.
He had always known he wanted to help people, but being a chiropractor allows him to help people beyond just the athletes he was working with as an athletic trainer.
He attended Logan College of Chiropractic, receiving his Doctorate of Chiropractic in 2020, and then came back home to Vincennes, where he was born and raised, to join our team.
Always Improving
Helping people achieve their own goals and be the healthiest they can be is Dr. Daniels' passion. He takes pride in his approach to chiropractic and strives to provide the best care possible to each patient. Rather than simply focusing on relieving a patient's pain, Dr. Daniels is interested in using chiropractic care to optimize health and performance. He still enjoys working with athletes, but is happy that he is able to work with many others as well.
EXPLORE CHIROPRACTIC »
When He's Not at Work
On his days off, Dr. Daniels plays golf, lifts weights and hikes. He and Nicole welcomed their son Rowen recently. Obviously they are over the moon excited.
Start Today
Contact us today to schedule your first appointment.
---
Dr. Jordan Daniels | (812) 882-1241